We Are Letting Female Surfers Down.
The thing about women's surfing is, well, women rip.
Women's surfing has come a long way in the last few decades, building on the legacy of surfer girl greats known as the California Golden Girls. These ladies, arguably the mothers of modern female surfing, forged a path for competitive women's surfing.
The thing is, even these ladies weren't recognized just for how hard they ripped. Instead they were described as "attractive, elegant athletes." Wait, come again?! "Attractive" as the first word to describe these bad ass athletes. No thanks.
In fact, this has become such a chronic problem in women's surfing. Google "girl surfer" and in the images you'll get the following assortment of "stellar" representations of women's surfing:
In fact, it takes more than surfing chops to be recognized as a female surfer. Just look at the financial aspects of competitive surfing – sponsorships and endorsements – to see how exactly the gender gap comes into play. For example, Keala Kennelly has spent the last two decade breaking down barriers in womens's surfing. In fact she beat out ALL pro surfers, women and men alike for World Surf League's Barrel of the Year award in 2016 (and the first woman ever to earn that title).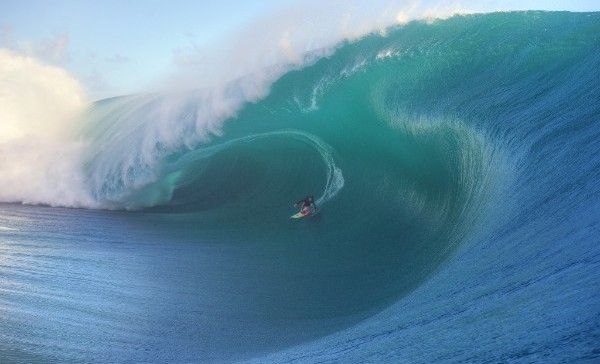 And yet, SHE DOESN'T HAVE ONE PAYING SPONSOR. You read that right – not a one.
She's overshadowed in her industry by girls who will sell magazines. Girls who are prettier. Girls who are sexier. Girls like Alana Blanchard, who, don't get me wrong, is a great surfer but no where near the top. In 2016, Alana ranked number 56 in women's surfing, yet has eight major sponsors. This is because she looks like (and is) a model.
Let's get this straight this is not Ms. Blanchard's fault. She should take advantage of whatever opportunities that come her way. It's the industry that's let these female surfers down. The industry and us. We hold some of the blame too, dear reader, by buying into the aesthetic gap. Sex sells. In fact, sex sells to all of us.
So, how can we stop letting these ladies down? we can start by celebrating their incredible successes in the sport (what a concept?!). We can start by honoring their bravery, their skill and the important role they play as role models to young girls and aspiring female athletes everywhere.
Honestly, I'd rather see photos of these women smacking the lip, getting barrelled and dominating the lineup than see another butt sticking out of a wetsuit. It's up to us. Let's show these women that we honor and appreciate their contribution to this sport we love so much.
Let's remind the world that these girls don't have to be sex symbols to be recognized as first rate athletes. Let's remind the world that there is more to women than their sex appeal. Let's remind the world that girls rip.